Jeep Safari

Embark on an exciting adventure with our off-road Jeep Safari. Our experienced drivers will take you through rugged terrain, showcasing the breathtaking natural beauty of the region. Get ready for an adrenaline rush as our sturdy jeeps conquer steep inclines, rocky landscapes, and thrilling water crossings. Discover scenic routes, iconic landmarks, and hidden treasures along the way. Keep an eye out for wildlife encounters and capture stunning photos of the landscapes.
Immerse yourself in the local culture, engage with communities, and customize your safari experience with our various packages. Book now for an unforgettable off-road adventure with our Jeep Safari.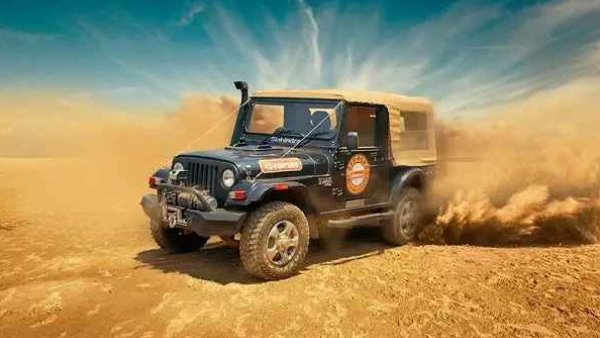 Thrilling Off-Road Exploration
Buckle up and get ready for an adrenaline rush as our experienced drivers navigate the challenging off-road trails. Our sturdy and specially-equipped jeeps are designed to tackle rough terrains, ensuring a safe and exciting adventure. Hold on tight as you conquer steep inclines, navigate through rocky landscapes, and cross thrilling water crossings, all while enjoying the thrill of off-road exploration.
Scenic Routes and Landmarks
Discover the hidden treasures of the region as our Jeep Safari takes you through scenic routes and iconic landmarks. Journey through picturesque valleys, majestic mountains, dense forests, or vast desert landscapes, depending on the location of your safari. Enjoy panoramic views, encounter stunning waterfalls, witness breathtaking sunsets, or marvel at the unique rock formations that dot the landscape.
Photography Opportunities
Capture the stunning landscapes and unforgettable moments during your Jeep Safari. With plenty of stops along the way, you'll have ample opportunities to snap breathtaking photos of the natural wonders you encounter. From panoramic vistas to up-close wildlife shots, the Jeep Safari provides incredible photographic moments that will make for envy-inducing memories.
---
Discover Our Competitive
Pricing and Make Your Adventure Affordable.
| | | | |
| --- | --- | --- | --- |
| Services | Price | Duration | Comment |
| Camel Safari |  500 INR | 20-30 Minutes | Sunset or Sunrise |
| Jeep Safari | 3500 INR | 30mins (4-6pax) | Sunset or Sunrise) |
| Parasailing | 1000 INR | 10-15 Minutes |  Per Person |
| Quad Bike | 2000 INR | 10-15 Minutes | Twin Sharing |
| Hot Air Ballon | 4000 INR | 10-15 Minutes |  Per Person |
| Paramototring | 3500 INR | 10-15 Minutes | Per Person |
| Local Transportation | 2200 INR | Sedan Car | Campsite pick and drop |
| Full day Sedan Car | 3300 INR | 300kms |   |
| Innova Car | 4000 INR |   | Campsite Pick and Drop |
| Innova Car | 6000 INR | 300kms | Full day |
| Guide Services | 600 INR | | City Tour |